Produkt Merkmale
---
Maotai-Likör ist ein traditioneller chinesischer Likör. Es ist einer der drei berühmten destillierten Weine der Welt, mit dem gleichen Ruf wie schottischer Whisky und französischer Cognac Brandy. Es ist auch einer der drei berühmten Weine "Maotai, Wuliangye, Jiannanchun" in China. Es ist auch der Ursprung von Daqu Maotai-Aroma-Likör, der mehr als 800 Jahre alt ist. Der Stil und die Qualität von Maotai-Likör in der Provinz Guizhou zeichnen sich durch hervorragenden Saucengeschmack, Eleganz und Delikatesse, einen ausgereiften Körper, einen langen Nachgeschmack und einen anhaltenden Duft in leeren Bechern aus. Sein besonderer Stil beruht auf den einzigartigen traditionellen Brautechniken, die im Laufe der Jahre gebildet wurden.
产地环境
---
茅台酒因产于遵义赤水河畔的茅台镇而得名。厂区建于赤水河上游,水质好、硬度低、微量元素含量丰富,且无污染。用这种入口微甜、无溶解杂质的水经过蒸馏酿出的酒特别甘美。故清代诗人曾有"集灵泉于一身,汇秀水东下"的咏句赞美赤水河。茅台镇还具有极特殊的自然环境和气候条件。它位于贵州高原最低点的盆地,海拔仅440米,远离高原气流,终日云雾密集。这种特殊气候、水质、土壤条件,对于酒料的发酵、熟化非常有利,如果离开这里的特殊气候条件,酒中有些香气成分就根本无法产生,酒的味道也就欠缺了。
Moutai Feitian
Moutai Feitian Liquor is a fragrant and delicious liquor. It is like a fusion of the spiritual power of the meeting of mountains and streams, containing the best essence of nature. It is like the ancestor of Chinese liquor, the cornerstone of Chinese liquor. It is characterized by a strong aroma, elegant, mature taste, tangy aroma and a long aftertaste. He was crowned as the most popular liquor in China, so he is also known as the Chinese spirit.
330 CHF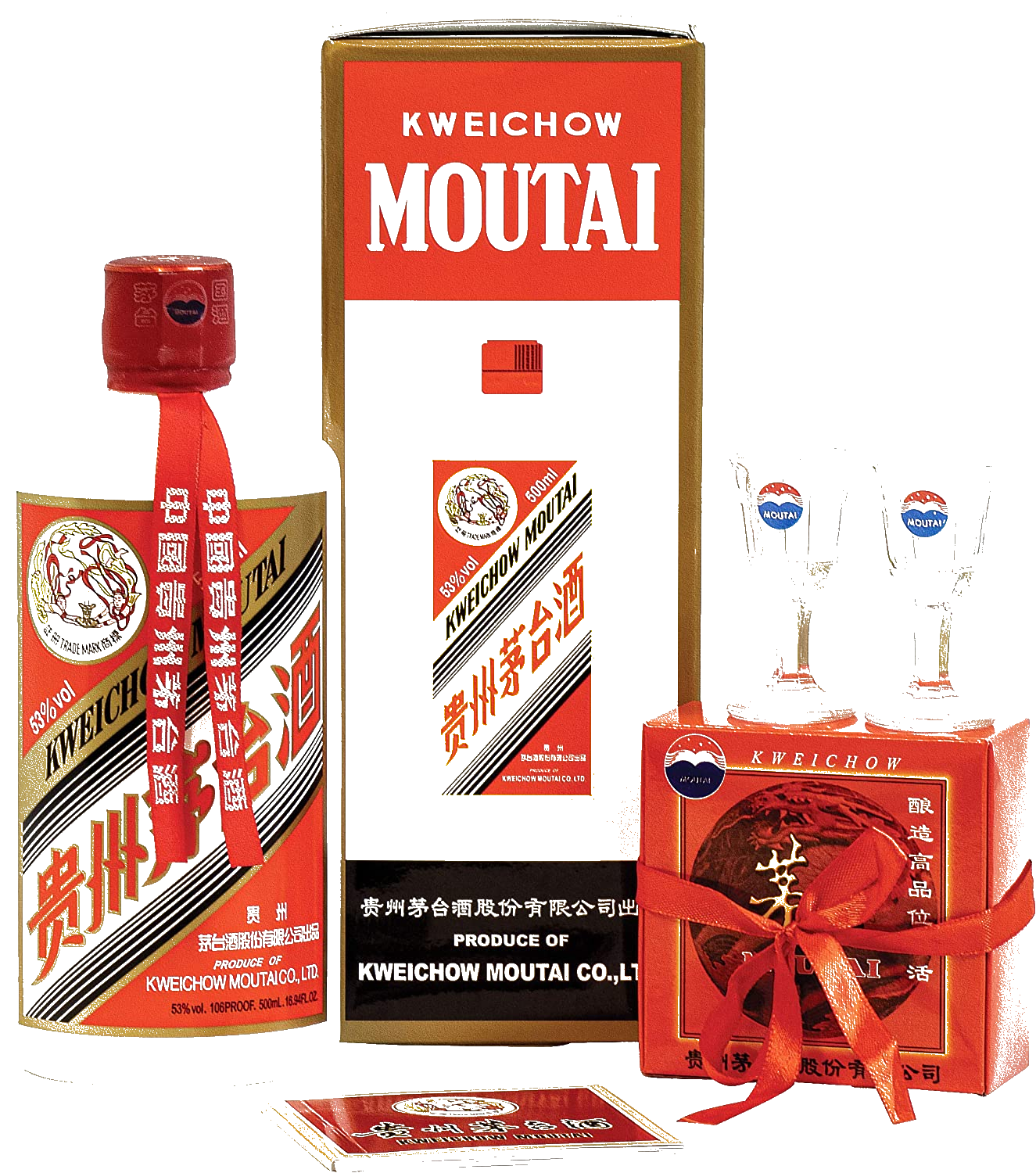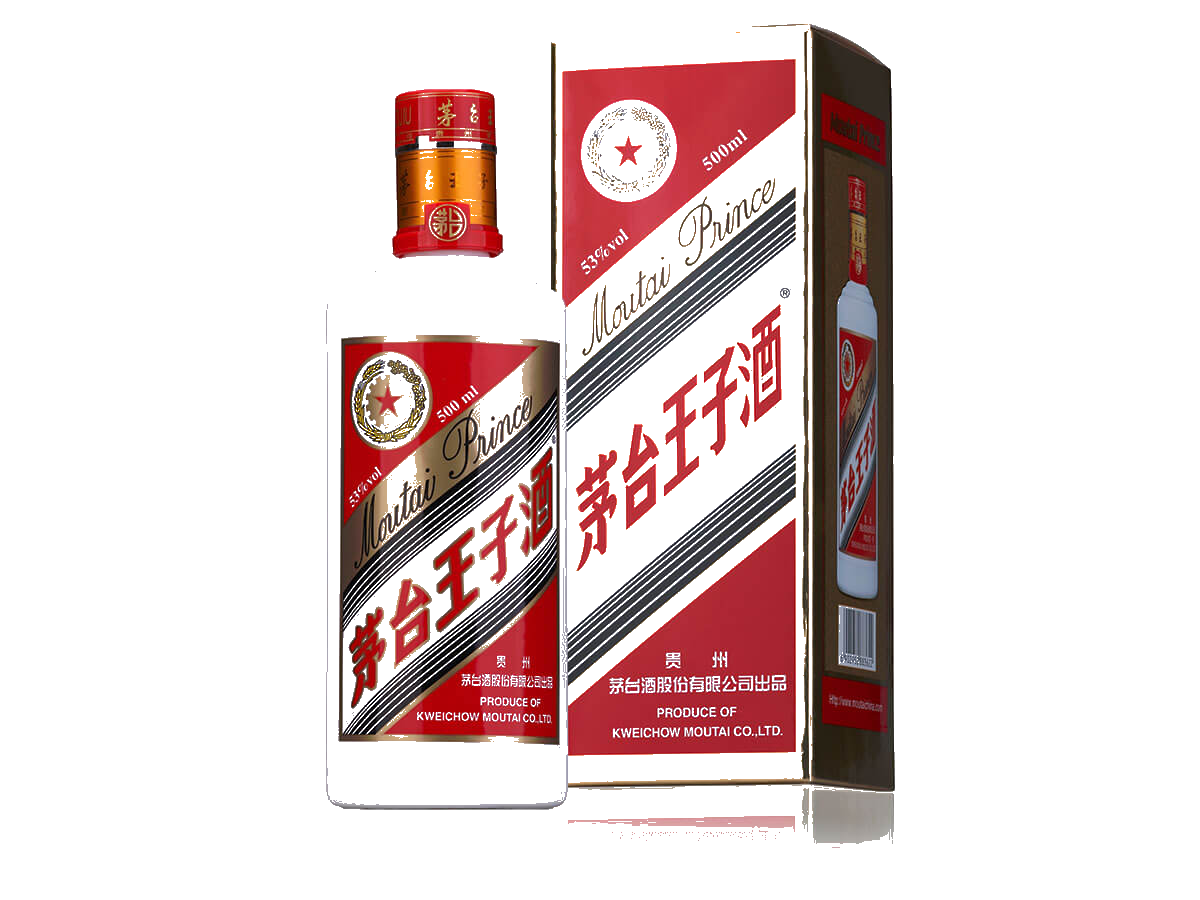 Moutai Prince
Moutai Prince Liquor is made of high-quality glutinous sorghum, wheat and water as raw materials, and is carefully brewed, stored and blended by the traditional Daqu sauce-flavor liquor without adding any aroma and aroma substances. It has an elegant sauce aroma, full-bodied, mellow and harmonious. The aftertaste is long, and the empty cup lasts for a long time.
Made with the same process and with the same raw materials as the Moutai Feitian, through a shorter distillation period, Moutai Prince is a fresher, lighter and more delicate variant of Moutai. With its fresh and sweet aroma of apple and pear, Prince is smooth in flavor while retaining the complexity of its big brother.
50 CHF
Taurus Constellation
Mountain Constellation Edition Zodiac Sign. More than 2,000 years ago, the Greek astronomer Hibacus (190-120 BC) divided the zodiac into twelve sections to mark the position of the sun on the ecliptic. From the beginning, every thirty degrees is a house and is named after the main constellations contained in the house at that time, in order: Aries, Taurus, Gemini, Cancer, Leo, Virgo, Libra, Scorpio, Sagittarius, Capricorn, Aquarius, Pisces.
60 CHF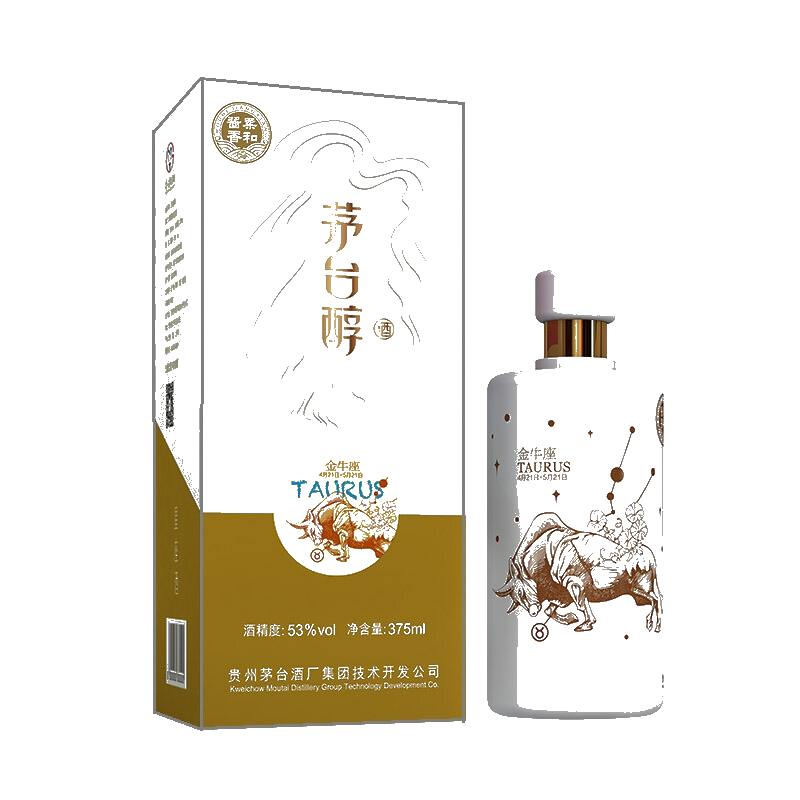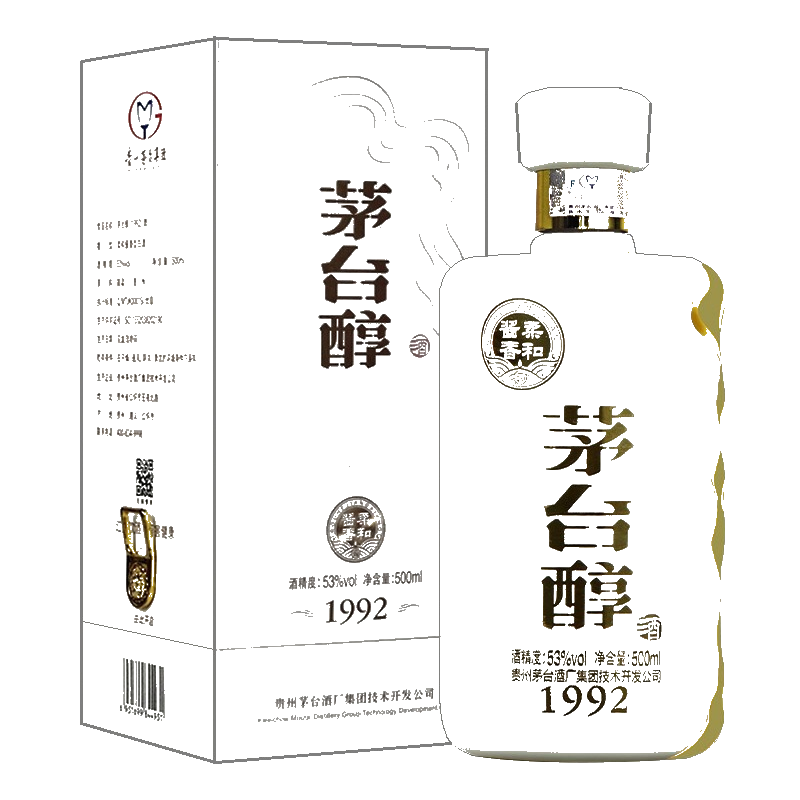 Moutai 1992
Food Name: Moutai Alcohol (1992)
Liquor type; soft remote aroma type liquor
Alcohol: 53% vol
Net content: 500 mL
Ingredients: Sorghum, Wheat, Water
Storage conditions: Store in a dry, ventilated, cool, clean environment
Manufacturer: Kweichow Moutai Distillery Group Technology Dev. Company
Address: Yuye North Road, Renhuai City, Guizhou Province
Place of Origin: Guizhou, Yi Renhuai City
70 CHF
Moutai 2008
Food Name: Moutai Alcohol (2008)
Liquor type; soft remote aroma type liquor
Alcohol: 53% vol
Net content: 500 mL
Ingredients: Sorghum, Wheat, Water
Storage conditions: Store in a dry, ventilated, cool, clean environment
Manufacturer: Kweichow Moutai Distillery Group Technology Dev. Company
Address: Yuye North Road, Renhuai City, Guizhou Province
Place of Origin: Guizhou, Yi Renhuai City
30 CHF